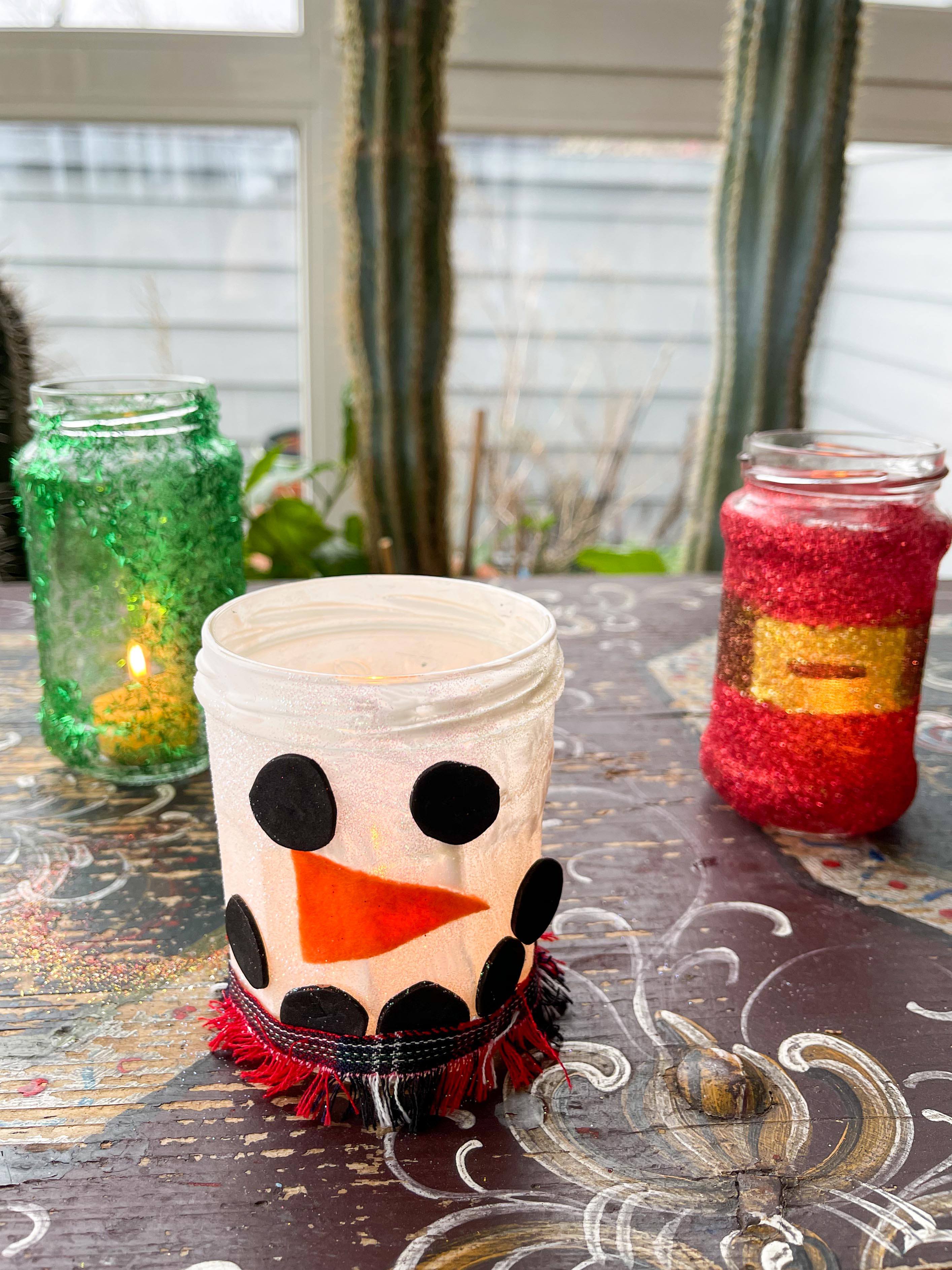 Willkommen zu Türchen Nummer 17!
Lange dauert es nicht mehr. Nur noch 7 Mal schlafen, also nur noch eine Woche, dann ist CHRISTMAS.

Heute haben wir wunderschöne Lichter für euch zum Nachbasteln. Das Christmas word of the day lautet nämlich: CANDLES.

Schnappt euch eure Flashcards und malt eure CANDLES aus und danach sucht alle leeren Gläser zusammen, damit ihr unsere schönen Candle Jars nachmachen könnt.

Have fun!
Christmas Tree Candle Jar
Das braucht ihr dafür:
Glas
Christmas Tree Candle Jar Template
Schere
Flüssigkleber
Glitzer in grün
Pinsel
Washi Tape
Santa Candle Jar
Das braucht ihr dafür:
Glas
Flüssigkleber
Pinsel
Glitzer in den Farben rot, braun und gold
Alternativ Plakatfarbe zum anmalen
Washi Tape
Schere
Snowman Candle Jar
Das braucht ihr dafür:
Glas
Schere
Flüssigkleber
Glitzer in weiß
Pinsel
Papier (oder Filz, Moosgummi, etc.) in orange und schwarz
ein Stück Stoff als Schal